2019-11-20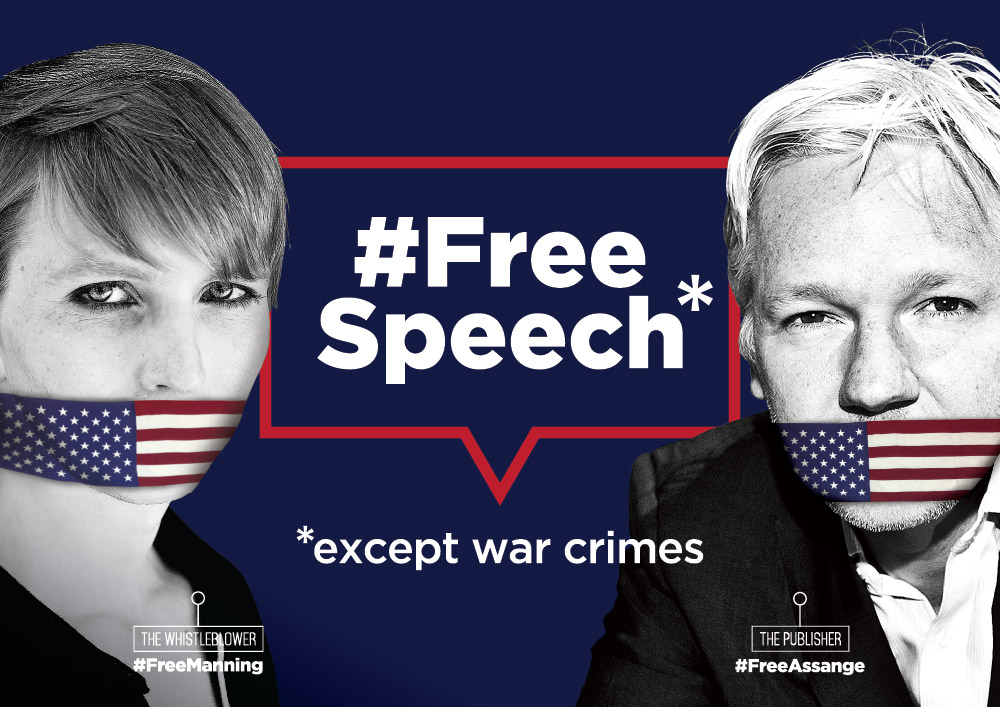 Sweden has dropped its rape investigation against Julian Assange for the third time. It had previously dropped and reopened the investigation even though there was no new evidence or information. Now an even more unjust and alarming threat looms for Assange: extradition to the US for espionage charges.

The decision to drop the investigation comes after the Swedish prosecution authority was criticized by UN Special Rapporteur on Torture, Nils Melzer. Since, Melzer declared that the collapse of the investigation against Assange was "Inevitable" given its "gross arbitrariness". He went on to call for a full investigation and accountability and compensation for harm inflicted on Julian Assange.

Assange sought political exile at the Ecuadorian Embassy in London for almost eight years because of the Swedish investigation against him. His health failed drastically over that time. The Swedish prosecutors could not bring a case against him and dropped it twice just to reopen it again. This week, Sweden extinguished the investigation charges against him for the third, and surely final, time.

To add insult to injury, Swedish prosecutors did not relieve Assange of the "rape suspect" badge when they dropped the case. Instead, it was sited that evidence had weakened over time. A statement from the Swedish Prosecution Authority continued: "I would like to emphasize that the injured party has submitted a credible and reliable version of events. Her statements have been coherent, extensive and detailed; however, my overall assessment is that the evidential situation has been weakened to such an extent that that there is no longer any reason to continue the investigation,"

Now the Wikileaks founder is being held up in a UK jail for jumping bail by going into exile, and has the extradition hearings to contend with.

As WikiLeaks editor-in-chief Kristinn Hrafnsson commented. "Let us now focus on the threat Mr. Assange has been warning about for years: the belligerent prosecution of the United States and the threat it poses to the First Amendment."

History of the case

In 2010, Assange travelled to the UK, where he was issued with an arrest warrant on behalf of Sweden. He faced extradition to Sweden, but believed it was a trap to extradite him to the US. Assange was given asylum by Ecuador, and he took up residency at the Ecuadorian embassy in June 2012. He remained there until April 2019 when Ecuador revoked his citizenship and allowed UK police to drag him from the embassy. He then faced court for jumping bail and was imprisoned for a year. Immediately the US started proceedings to have him extradited.

Meantime in the US, Chelsea Manning is in prison because she is unwilling to testify against Assange. The pair co-operated, together with publications such as The New York Times and The Guardian, in the publishing of numerous military files and diplomatic cables Manning downloaded from Pentagon servers. She was sent to prison for contempt of court, this after her sentence was commuted from 35 years to seven years by former President Barack Obama before he left office.